Celia Cross Greyhound Trust, a rescue charity for greyhounds, bought Hillside Kennels in Guildford, Surrey, on 31 October.
When staff entered the site, they found faeces and claw marks on the walls, as well as reporting an "overpowering" smell.
A video posted live on to Facebook and images taken at the kennels by the Trust show strips of fly paper clogged up with dead flies, broken doors covered in dirt, dust and cobwebs, piles of dirt on the floor, and worn down walls with deep scratches and stains.
Entire chunks of the wall appear to have been scratched away and patches of plaster have been rubbed away.
Recently used bedding can be seen on the floor as well as dog faeces.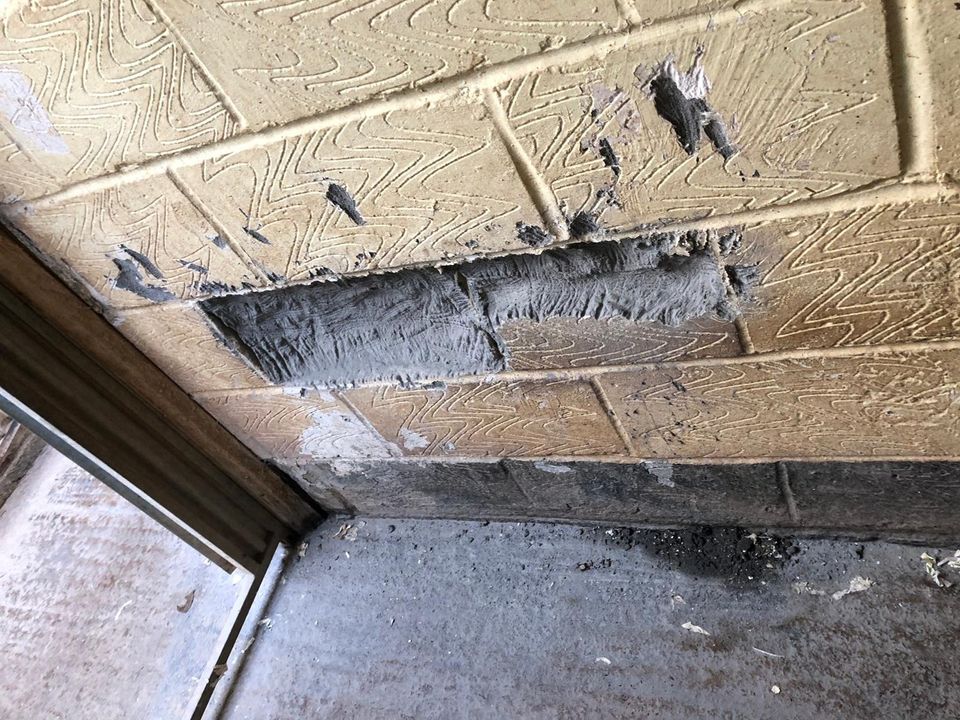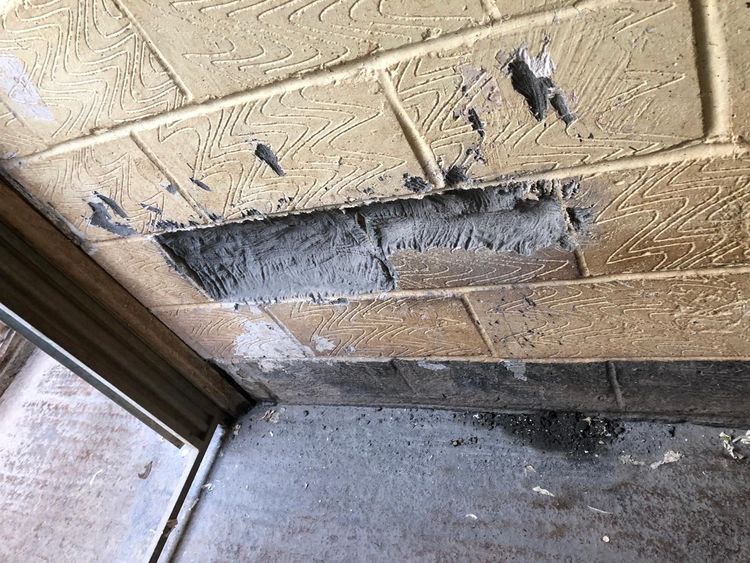 Image: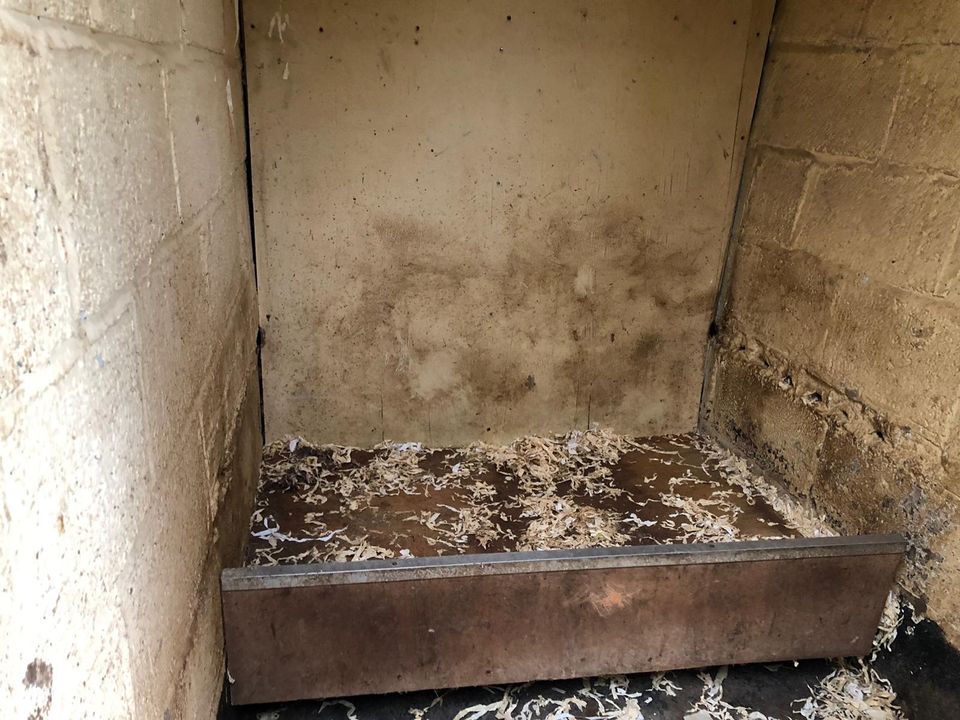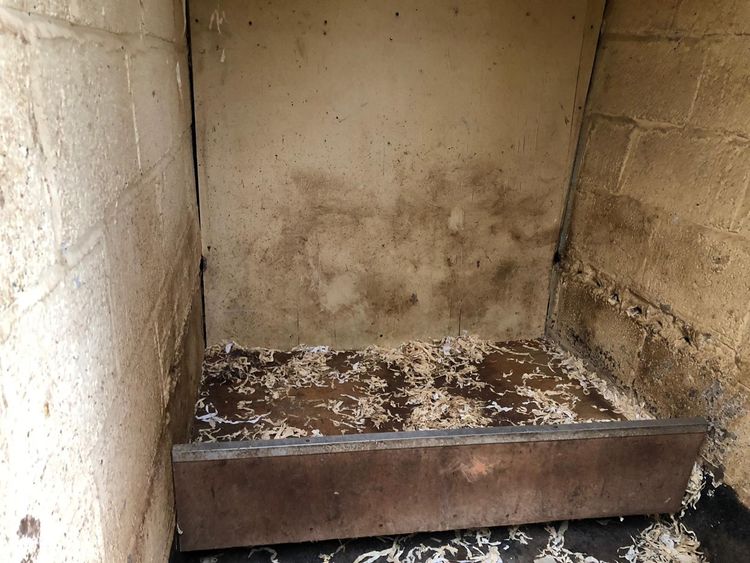 Image:
The Trust already owns kennels adjacent to Hillside Kennels.
When Jane Thompson, Celia Cross Greyhound Trust kennel manager and trustee, inspected the vacant premises, she said: "I wasn't expecting the kennels to be in great condition… we could smell them from our own property.
"The stench was overpowering and the foul kennels were in a dangerous state of disrepair. This neglect must have been going on for some time."
Nick Weston, head of campaigns for the charity League Against Cruel Sports, visited the kennels on 2 November and told Sky News: "There are no words for it other than horrendous.
"The smell alone was appalling. I walked into one of the rooms and the smell just hit me like a wall. It smelled of everything: urine, faeces, damp. It was a hellish mixture of smells."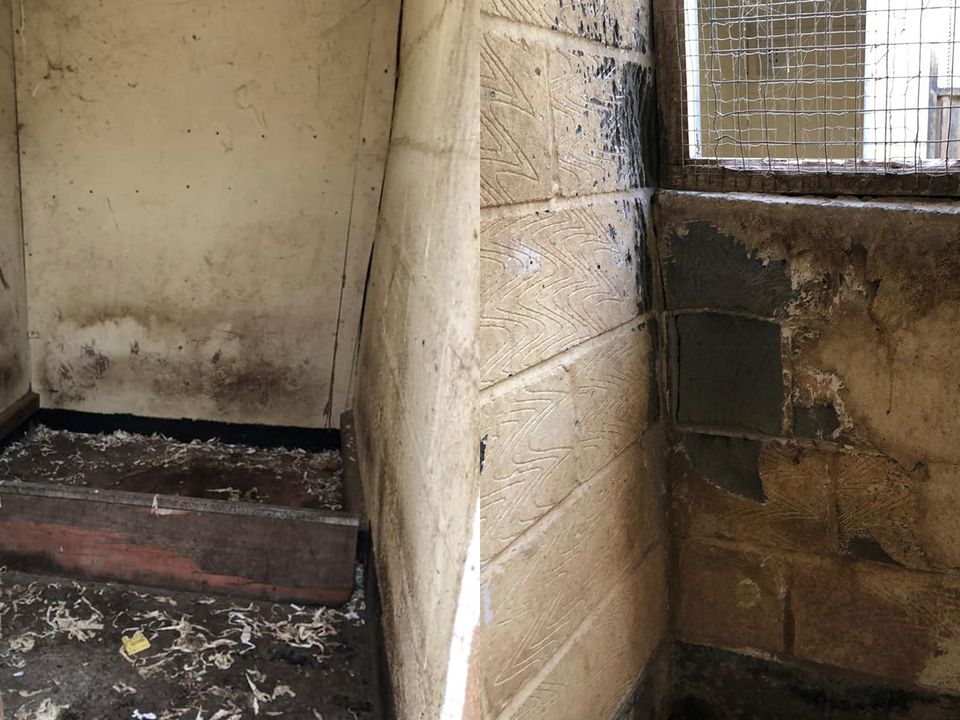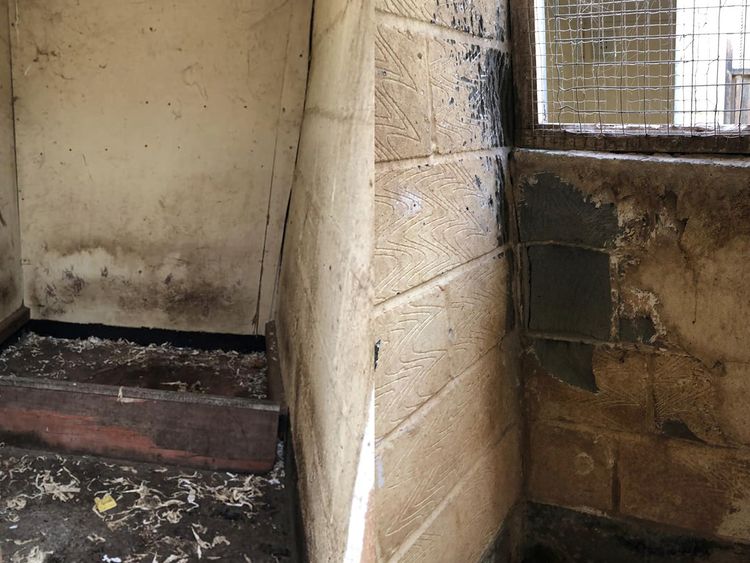 Image: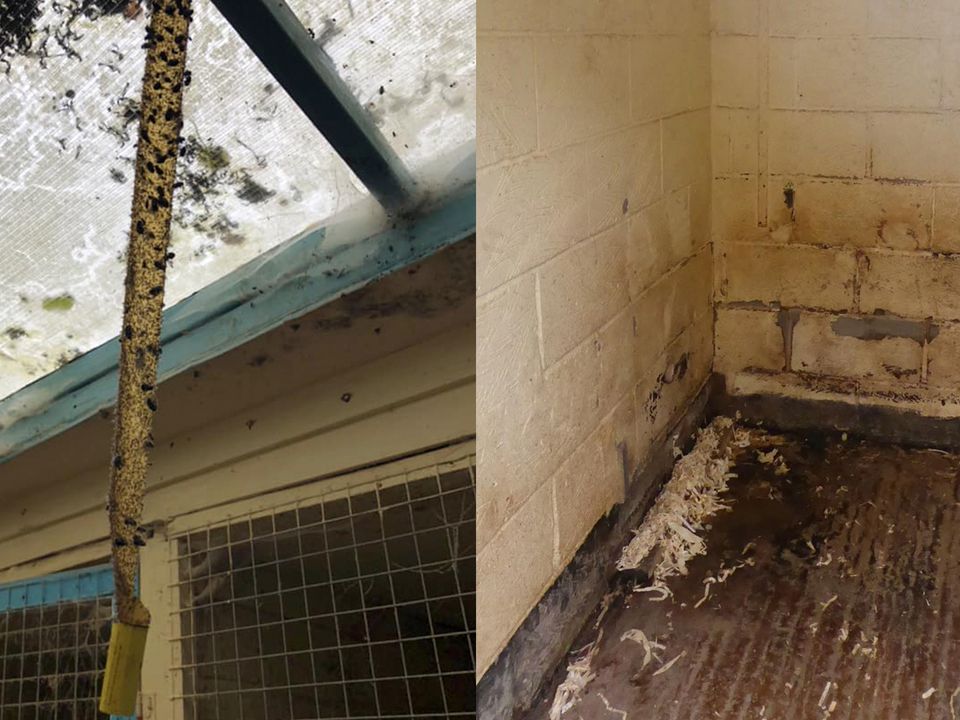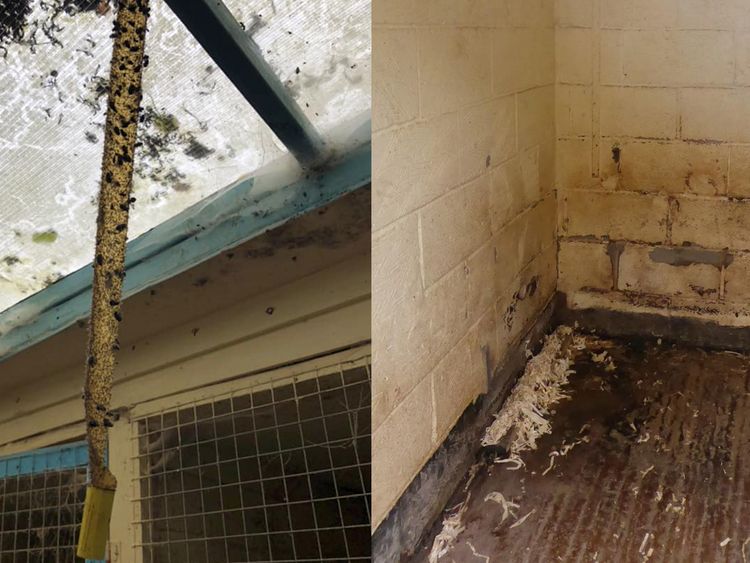 Image: